As a beginner in the realm of planting, you need to arm yourself with gardening basics. You need sufficient knowledge on how to start the whole thing. If you imagine just any of the possibilities, you can be overwhelmed, especially if you don't have enough background.
Worry no more. Our tips on gardening for beginners like you are easy to follow. This article will help you with four gardening fundamentals you need to know to begin your gardening venture. They will be simple and fun. Raise your excitement level now and read on these easy gardening tips!
1. Soil Preparation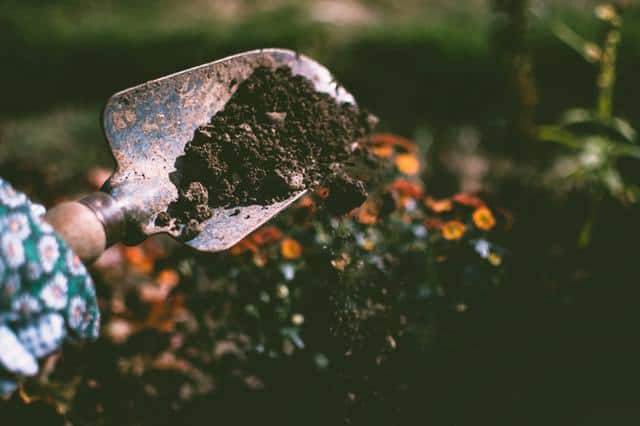 Your gardening success depends mostly on the soil you're planting seeds on. To make it easy for you, you can purchase topsoil and compost and use them instead of the one in your backyard. In other words, you can take it easy at the beginning.
Meanwhile, part of gardening basics is purchasing pots or planters. Fill them with the topsoil and compost you just bought. You may invest a bit in this route, but it will be the easiest way to begin. You can learn about using your own resources later, so you can save on costs and just reinvest them as you master the science of gardening.
If, on the other hand, you would like to save bucks right from the start, you can prepare your own backyard soil yourself. It will require some necessary steps, such as follows.
Tilling The Ground
Conducting Basic Soil Analysis
Improving The Soil
Tilling the ground. If you're starting small, you can work this out just by hand. Use a reliable hand tiller for the purpose. You might have heard of power tillers. You may invest in them in the future, but practically, you will use them for larger gardening projects. In the meantime, tilling the soil by hand will save you money.
Conducting basic soil analysis. This step sounds complicated, but it doesn't have to be so. A physical checkup on your soil may only require an eye and a hand. For chemical analysis, you can purchase a cheap garden kit that can detect soil nutrients.
Improving the soil. Once you're done doing the necessary analysis on your ground, you will work on improving it. Compost does improve the soil. To save money on soil improvement, just prepare your own compost. You can dig a pit from a portion of your backyard. Coordinate with your cook or whoever is in charge of the kitchen. Separate vegetable and fruit peelings and leftovers so you can dump them into the compost pit. Cover every layer with soil so you won't get into trouble with swarming flies and wasps.
Eventually, the compost will enrich your backyard soil. Composting will take some time. If you're too excited about starting out, you can invest a bit in soil enrichment, including peat moss and some ready-to-use compost.
2. Sunlight Exposure
Now that you've learned about the basics of soil preparation, you need to have an overview or review of the work of the sunshine. Generally speaking, a good garden location should offer your plants at least six hours of sunlight exposure.
When we consider the specifics, sunlight exposure requirements vary with plants. Let's say you want to start off with vegetables since you really love to be practical. Pick the easiest vegetables to grow!  You may want to take note that plants like cauliflower, carrots, beets, radishes, spinach, kale, and lettuces only require 6 to 8 hours of sunlight exposure.
Broccoli, eggplant, tomatoes, peppers, squash, and cucumbers also require 6 to 8 hours of bathing in the sun.
Since we're only covering gardening basics here, it would just be enough for you now to take note that the amount of sunlight exposure fundamentally depends on the type of plants you're growing. Think about what you'll love to produce first. Then, research on how much exposure they should get from the sun.
3. All About Watering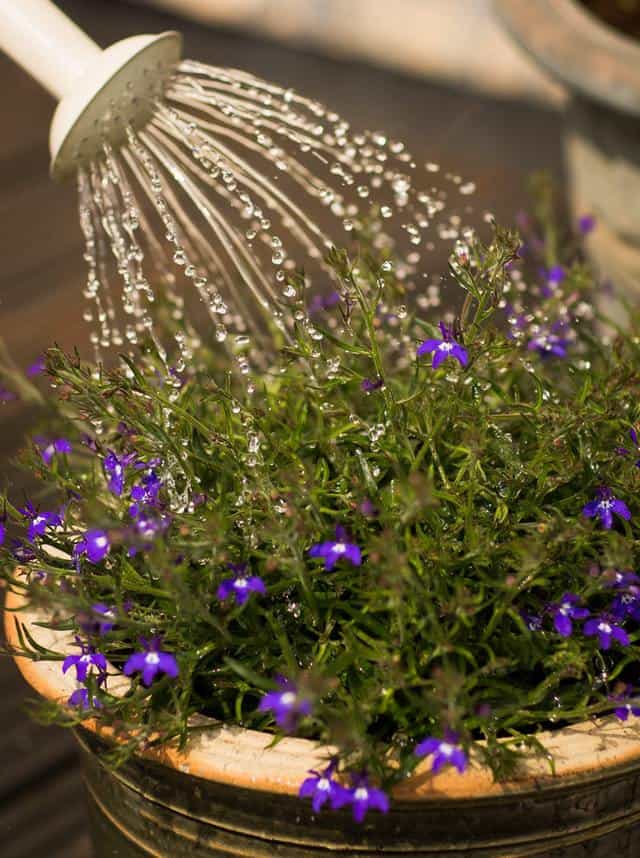 When and how much should you water your plants? Some beginners water as much as they can, thinking that plants ought not to run out of supply. This practice actually has downside effects. Take note of the following.
Gardening Basics On Watering
Do not soak your plants. Remember this specific instruction especially with newly-planted seeds. These seeds had to undergo germination. Germination, on the other hand, only requires constant moisture. So, again, don't overwhelm your plants with too much water.
Let 6 inches of soil drink. This applies to regular watering schedules with your plants. Do this once or twice a week.
Water more in unusually hot days. If you notice the temperature has become too hot, water your plants more. Your soil basically suffers drought during hot days, so you have to do your part of keeping it moist.
Do it mornings or evenings. Experts suggest early mornings. At this time, the sun's heat has not yet blown up. When the day gives way to the hottest temperature possible in your 24-hour period, water quickly evaporates, and your plants will suffer.
4. Garden Maintenance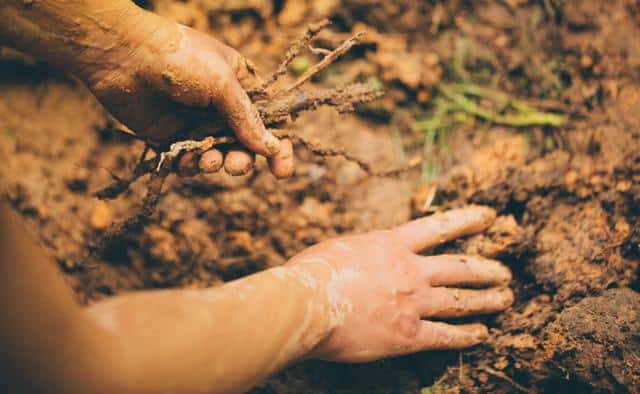 Gardening basics include maintenance. The success of your garden project also depends a lot on it. A garden isn't a machine that you turn on and automatically operates on and on. As a living system, you have to take care of it.
You will have some "enemies" in your garden – the pests. They're usually rid of by pesticides. If you want to have more natural solutions, you may like to read about yellow jackets. They are wasps that eat caterpillar and aphids. With their presence, you would have less to worry about garden pests.
Other competitors to your plants are weeds. They compete with your plants for nutrition. You often have to do weeding, even every day. While young and small, they will be the easiest to pull. Have a weeding schedule every week, too.
Your Garden Project Can Be Fun And Simple
Indeed, gardening can be fun and simple, if you want it that way. The best thing about gardening is that you're actually exercising while you are growing valuable plants. In turn, you can consume the vegetables you produce or display the flowers you grow.
Now that you know these gardening basics, start over your little project and seek to improve your knowledge of gardening each time. Enjoy planting!