Growing lights may seem like a small feature to consider when attempting to grow an indoor garden, but selecting the right grow lights for what you are growing is imperative. Grow lights come in all shapes and sizes and have their own unique features and function.
Things to Consider When Deciding on the Right Grow Lights
One thing to take into account when purchasing grow lights is how much space you have. Some lights are small and compact and some are large and can take up a lot of space. Determining what kind of space you are growing your plants in will directly affect what options you have for the size of lights. Once you decide how much space you have to work with, you can move to deciding on the best type of light. As sunlight contains the complete spectrum of light, full-spectrum lights are ideal for plant growth as they closely mimic the sun. Beyond full-spectrum, there are LED or fluorescent (CFLs) to choose between. Overall, LED grow lights are a better option between the two, as they are better for the environment and more economical. In addition, LED lights are more energy efficient and longer lasting than fluorescent lights. Although they are a steeper financial investment to start off with, long-term you will save the savings pay off. While LED lights do have many superior benefits, fluorescent lights do have unique benefits to consider. As mentioned, LED lights cost more initially than fluorescent lights. For those on a tighter budget, fluorescent lights can help you enter the world of indoor gardening without breaking the bank. Fluorescent lights come in a variety of sizes and wattages, making it easy to find just the right light for your plants' needs and your space. There are fluorescent bulbs that are ideal for every stage of growing. For LED lights there are many different styles of lights, including, spread style, traditional panel and COB style. Each style has unique benefits and it is important to consider what your specific needs are. Below we have ranked our favorite grow lights based on functionality and type.
BEST CLIP LED GROW LIGHTS:
Clip LED grow lights are notable for their clip which allows them to attach easily to any surface. They are generally flexible and great for small spaces.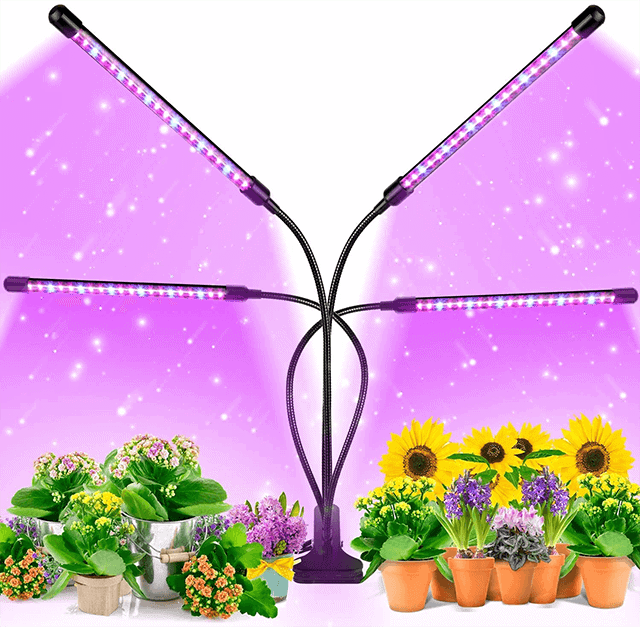 Pros
Cons

Red and blue light spectrum combination
3 cycle timing modes
9 dimmable modes
Auto turn on and off function
Low price point

Shorter life span
Weak clamp
Needs a stronger base
Timer issues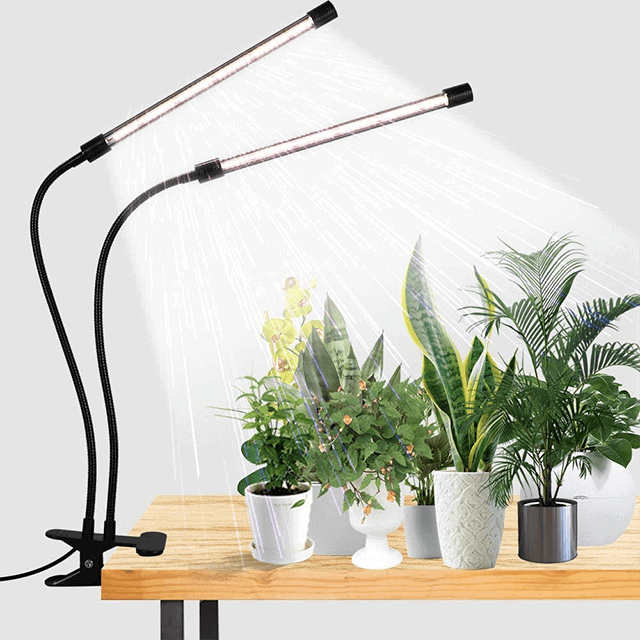 Pros
Cons

Easy to install
Steady clamp
Good for small spaces
Good value

Dim light
Shorter life span
BEST QUANTUM BOARD LED LIGHTS:
Quantum board LED lights generally have low wattage diodes and are spread out over the board.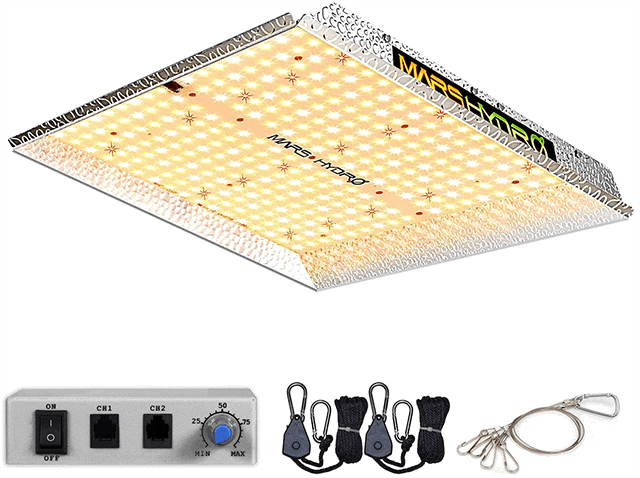 Pros
Cons

Mix full spectrum
Dimmable
Fanless design
Good value
Lightweight

Unclear instruction manual
Shorter life span
Awkward cord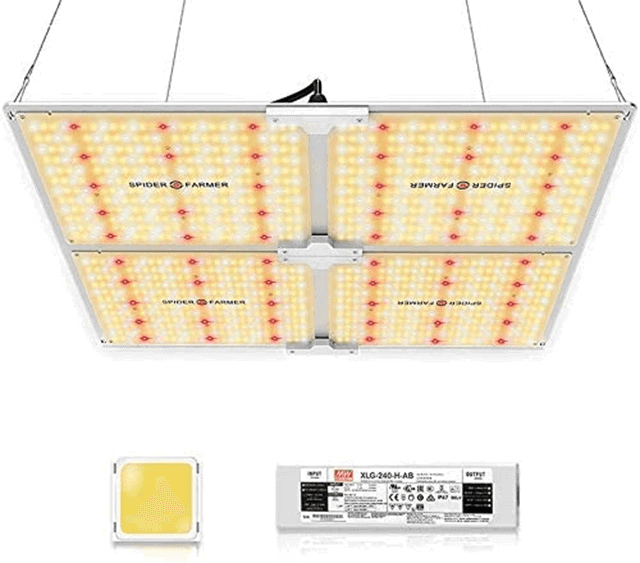 Pros
Cons

Value for the money
Strong light
Energy efficient
Dimmable

Inconvenient to adjust power
Runs a bit hot
BEST SPIDER STYLE LED LIGHTS:
Spider style lights are similar to Quantum Boards in that the individual diodes are spread out, but instead of a board, they resemble the arms of a spider in the layout.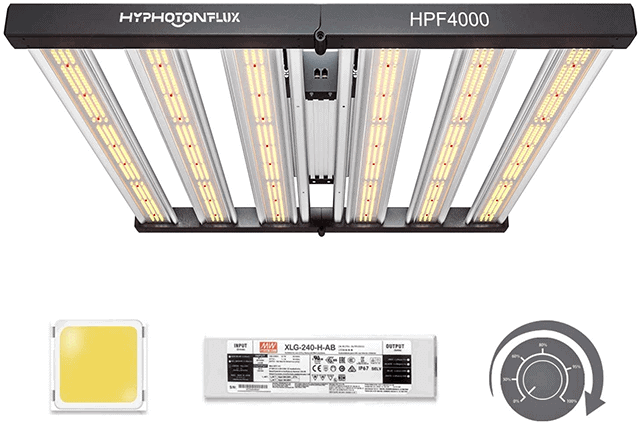 Pros
Cons

High efficiency
Waterproof
All-aluminum light bar
Dimmable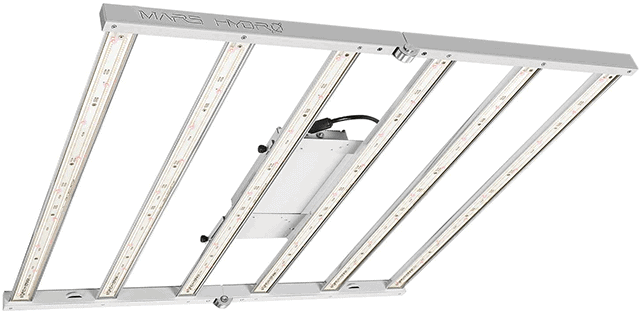 Pros
Cons

Market-leading PPF
Samsung OSRAM diodes
Flexible 180 degrees
Dimmable
Removable driver
TRADITIONAL PANEL STYLE LED LIGHTS:
Traditional or standard panel LEDs are the most common LED grow lights. They are generally more compact and have small to medium diodes.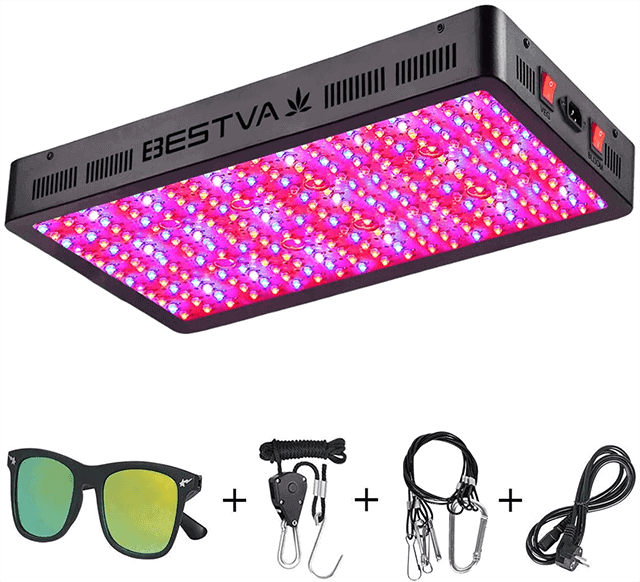 Pros
Cons

Powerful cooling system
Samsung diodes
Energy efficient
Good customer service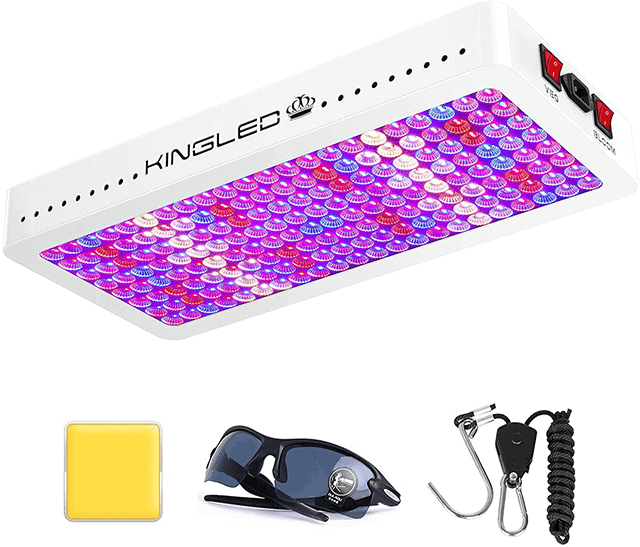 Pros
Cons

Powerful cooling system
Samsung diodes
Energy efficient
Good customer service
COB STYLE LED LIGHTS:
COB style lights use lights called COB (Chip on Board). COB's are more intense lights compared to other types of LEDs because each COB contains numerous LED chips. They produce stronger, more concentrated light compared to those lights with small diodes.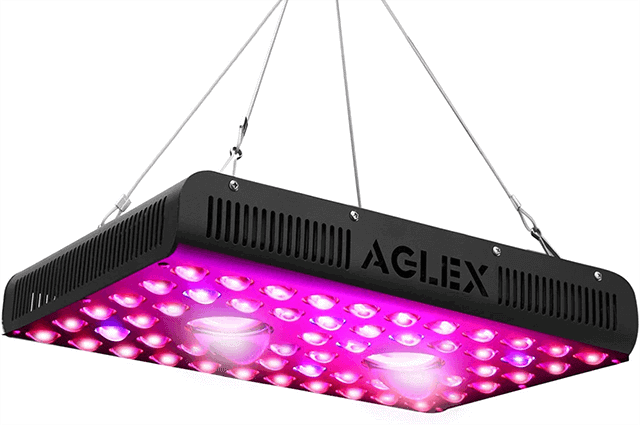 Pros
Cons

Full spectrum
Daisy chained
Good customer service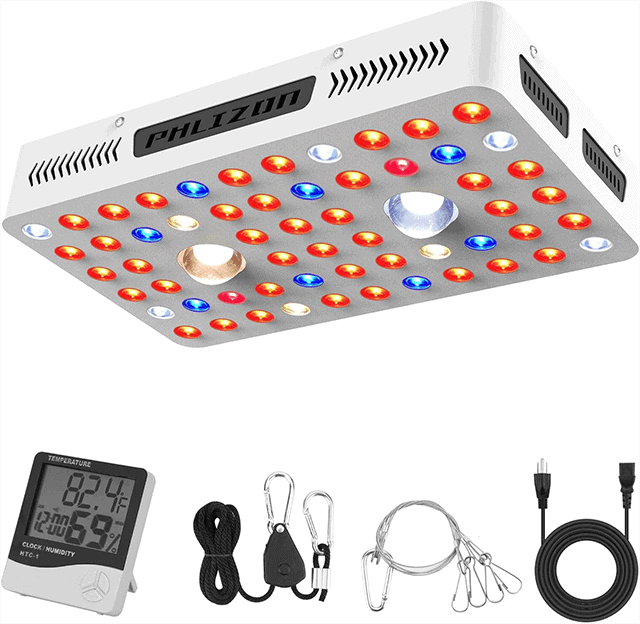 Pros
Cons

Cree COB LEDs
LED distribution
Good customer service

Heating issues
Some needed installation equipment
BEST FLUORESCENT GROW LIGHTS: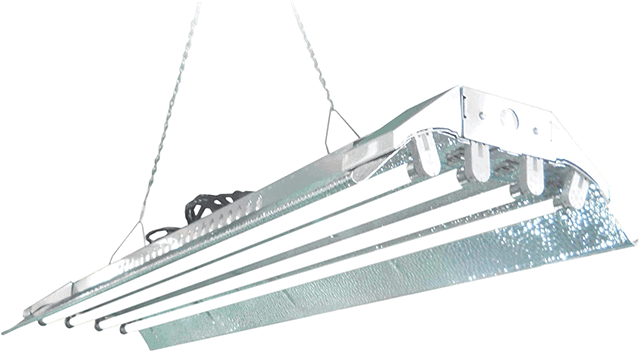 Pros
Cons

Light weight
Inexpensive
Easy to use
Highly reflective

Ballast issues
Cost over time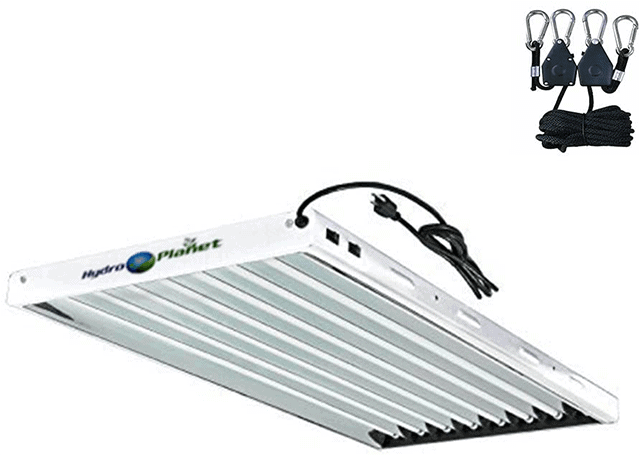 Pros
Cons

Easy to use
Heavy duty
Packaged well
Good price for the quality

Heavy
Flimsy bulb sockets
Cord location
The Bottom Line
Picking the right grow lights for your indoor gardening needs is, as you may have learned above, dependent on a few variables. Once you have determined the space you have to work with, move next to deciding on what style of grow lights best match your needs and then click on the our recommended picks for the type that is right for you.