If you're interested in composting, there's a simple way to start without the hassle of sorting waste or managing an outdoor compost bin. The SCD Probiotics Indoor Composter Starter Kit is designed to help you rescue your kitchen food waste and reduce landfill waste. With this kit, you can compost all types of food scraps, including meat, dairy, bones, and oily bits, using the included bokashi compost starter.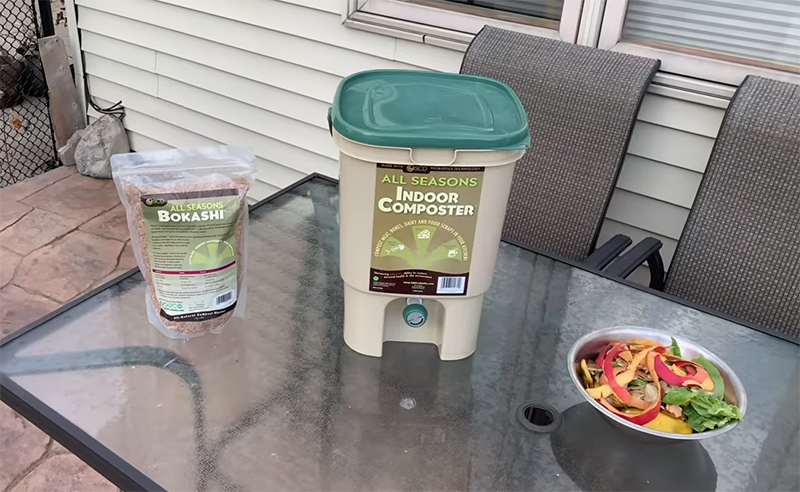 The kit includes a 1-gallon compost bucket, a 2-pound bag of dry bokashi bran compost starter, and easy-to-follow instructions. The 5-gallon countertop compost bin is designed to sit conveniently by your kitchen sink to collect all your food scraps. It features a strainer, leak-free spigot, tight-sealing lid, and sturdy handle. The lid and handle are green to contrast and complement the neutral tan pail.
Using our special composting method, food is fermented to break down naturally and quickly. This odorless and easy indoor composting method is perfect for composting during the winter months when the ground is frozen. It makes a great gift for anyone interested in healthy living, small apartments, or gardening.
To use the bokashi bucket, simply unwrap it and place it next to your kitchen sink. Once a day, dump your food waste into the countertop compost bucket, cover it with a layer of bokashi compost starter, press it down, and close the tight sealing lid. When the mini composter is full, set it aside to mature. After a couple of weeks, you'll have pre-compost, a rich soil amendment that will help your plants thrive.
Check out this All Seasons Indoor Composter Starter Kit demo