Our Bear Bean Sprouts Machine includes a root protection system that stops roots from rotting by letting light through, soaking up water, and absorbing moisture. The bean sprouts grow more robustly thanks to the pressure tray design. It is convenient thanks to the countdown panel and memory feature. And you can have a supper of fresh bean sprouts in just 2-4 days.
About Bear Bean Sprouts Machine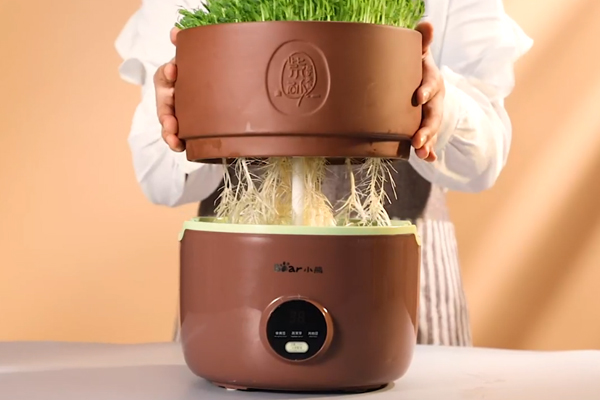 【Anti-Rotting Root Protection】Each piece of purple clay used in the sprouting machine is manually formed on a potter's wheel before being left unglazed. This allows the clay to absorb water and allow light to pass through, which keeps the roots from rotting.
【Pressure tray design】The two trays' overlapping pressure strengthens the bean sprouts.
【Memory Function】During power outages, Bear Bean Sprouts Machine keeps the previous working memory active so that the program doesn't need to be reset.
【Time down count panel】 You can harvest after 2-4 days. Its development can be tracked over time.
Please consult the manual if you run into issues while using.