The 2021 Newest LED grow light from Dommia Grow Lights is a full spectrum and energy-efficient option for indoor plant growth. It features 132 LEDs (48 red and 84 warm white) that emit all wavelengths from 380nm to 780nm, simulating natural sunlight and providing energy for your plants to thrive. With a long lifespan of over 50,000 hours and low energy consumption of only 20W, these grow lights are a cost-effective choice. They also have a high PAR output, measuring the emission of the photosynthetic range.
The upgraded timer function has a precise program with an error of less than 1 minute, allowing the lights to turn on and off at specific times (6/10/12 hours) to replicate natural sunlight for your plants. The 24-hour cycle function simulates a daily sunlight pattern, so you don't have to worry about your plants' development while you're away. These grow lights are made of ultra-thin panels of aluminum support boards and LEDs, generating less heat and allowing you to keep the lights closer to your plants without worrying about damage.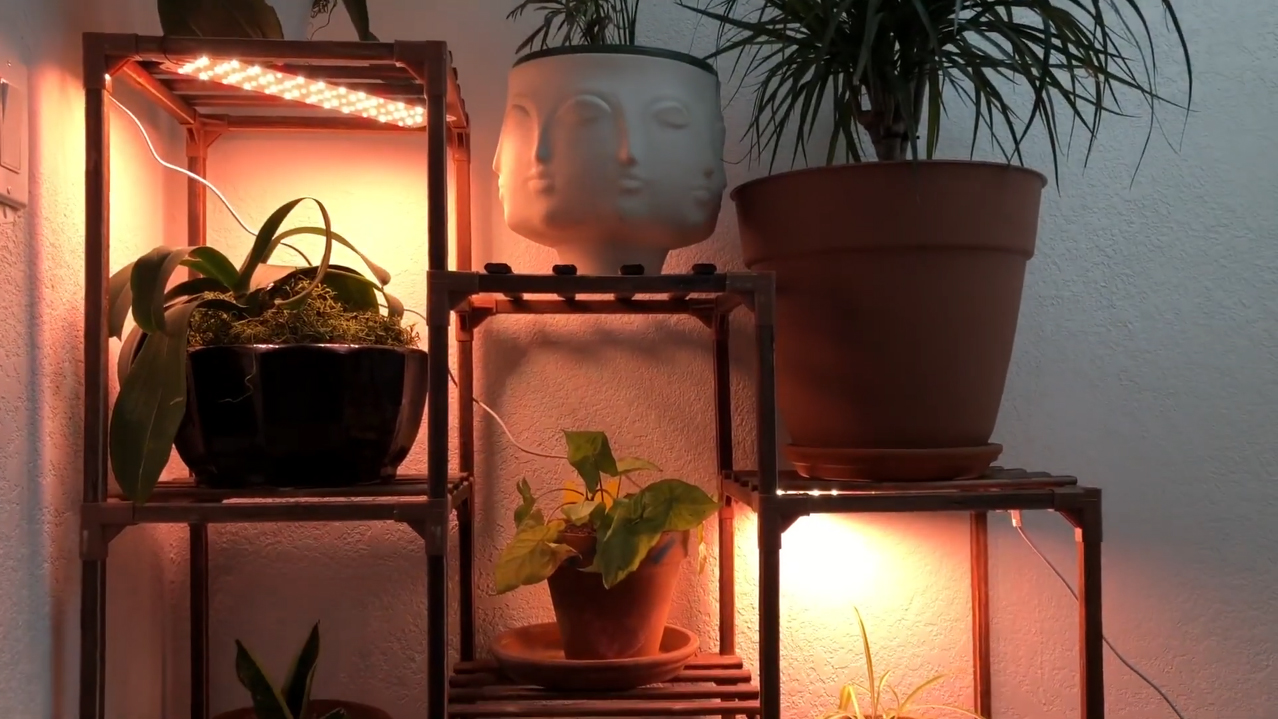 They can be used on all types of plants, including vegetables, succulents, fruits, flowers, herbs, and hydroponics, and are suitable for indoor gardens, greenhouses, and horticulture. The lights are lightweight and easy to install with adhesive isolation columns/pads and strings, allowing you to use them anywhere indoors.
The DOMMIA Grow Lights team has years of experience in research, development, and product production, ensuring you get the best-quality and safe grow lights for indoor plants. They offer a hassle-free service with a 12-month warranty and a 30-day money-back or replacement guarantee. If you have any questions, their team is available to assist you 24/7.
Check out this DOMMIA Grow Lights video