Keep your plants thriving all year round with these full spectrum GE Grow Light LED for indoor plants. They provide high-quality light that promotes healthy growth and blooming, no matter the season. Display your indoor garden beautifully with natural-looking lighting.
GE Grow Light LED were specifically designed to give your plants the best possible light exposure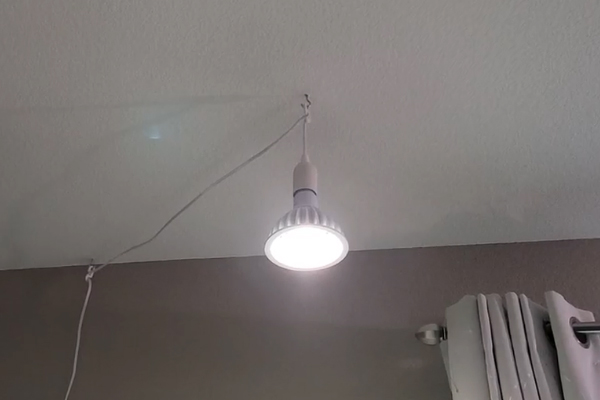 These GE indoor LED grow light bulbs have a pleasing, natural temperature that complements any home decor. Boasting a high output PPF of 16 micromoles per second. These plant light bulbs are low-energy, low-heat, and long-lasting thanks to advanced LED technology that uses only 9 watts of energy. GE's BR30 grow light bulbs provide a balanced light spectrum that's ideal for growing seeds and greens, including tomatoes, cucumbers, peppers, leafy greens, and herbs.
Even though they appear white, their red and blue light spectrum encourages healthy plant growth. Now you can cultivate any type of plant in your home with ease.