Introducing the Moistenland Automatic Irrigation System – an automatic watering system that is perfect for your deck, patio, garden, vegetable gardens, or potted plants. With 30-day programming, this device frees up your time and ensures that your plants stay healthy and hydrated even when you're away on vacation.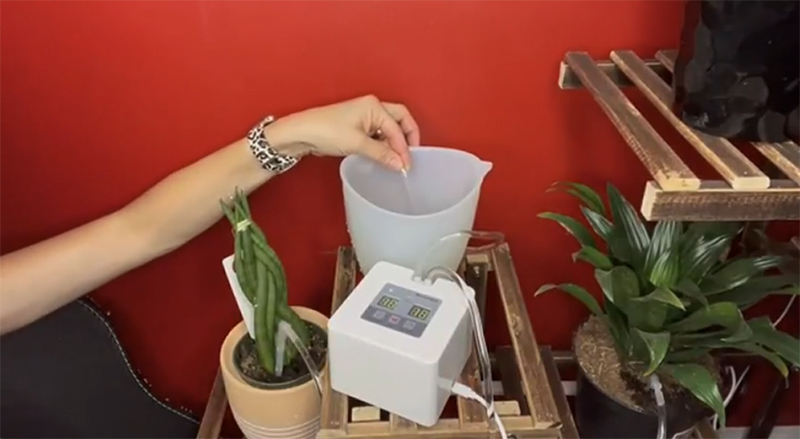 The system combines a pump and a timer, allowing you to pump water from a reservoir to your plants via 1/4 inch tubes. The water seeps deep into the soil, resulting in a 70% reduction in water usage compared to traditional watering methods.
Setting up the automatic watering device is easy – simply follow two steps. For example, if your plants require watering once daily for 30 seconds, set the "watering time" to "30" and the "Interval time" to "1". The system can be powered by 4 AA batteries (not included) or a USB connection, ensuring uninterrupted watering even in case of power outages.
Moistenland Automatic Irrigation System kit
The dipping kit also provides a base set that includes a 33ft tube, 10 water stakes, and multiple connection joints, allowing you to create your own indoor irrigation system with ease.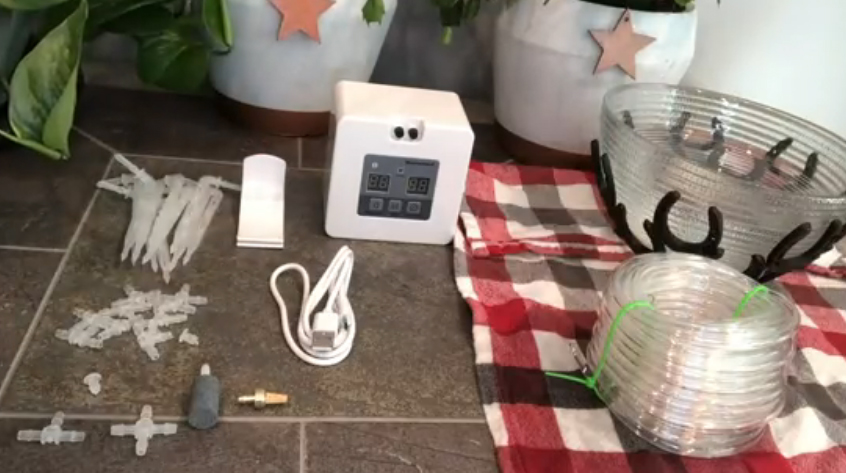 This Moistenland Automatic Irrigation System DIY kit is suitable for hanging plants, potted plants, and flowerbeds. Say goodbye to plant worries and enjoy your time off with the Vacation Assistant automatic watering system.