This Metal Plant Stand from POTEY boasts six tiers, six hangers, and twelve shelves, providing ample space for more than ten pots of plants to bask in the sun. Its unique curved shape, resembling half a heart, adds a stylish accent to any space, making it a versatile addition to your room, patio, balcony, or garden.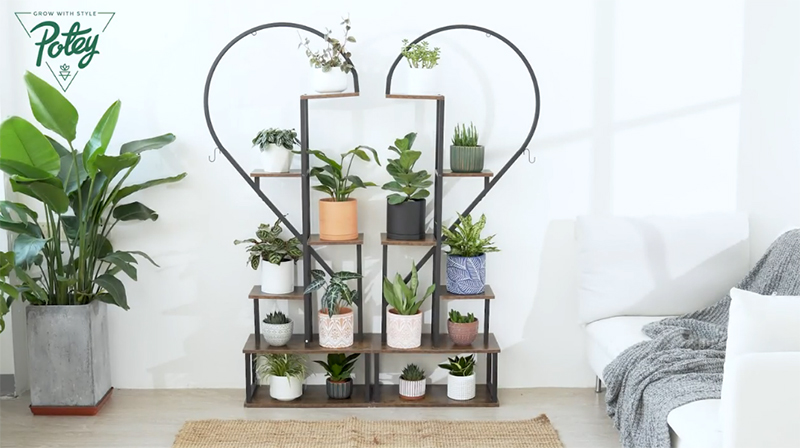 This oversized metal plant stand has been upgraded to cater to your needs. With a frame height of 65 inches, it is among the tallest in its class, and its 8-inch widened boards can accommodate larger plant pots. The frame is crafted from heavy-duty iron pipe and coated with special baking paint to prevent corrosion and rust, while the high-quality particleboard shelves prevent warping and curling. The bottom board can hold up to 20lb.
POTEY 6 Tier Metal Plant Stand Assembly of is a breeze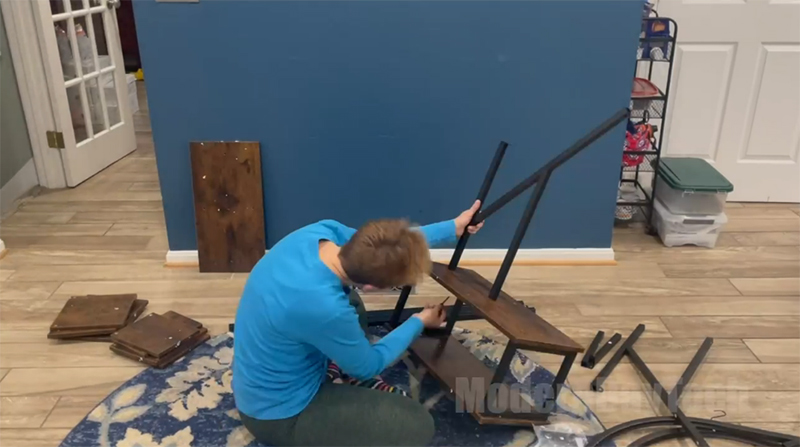 Assembly is a breeze with the included accessories and instructions. In case of any issues during installation or use, our friendly customer service team is always available to assist you.