Offering condolences can be challenging, as words can sometimes be inadequate in expressing the sorrow of losing a loved one. That's why our sympathy wind chimes make a perfect way to show you care from the heart.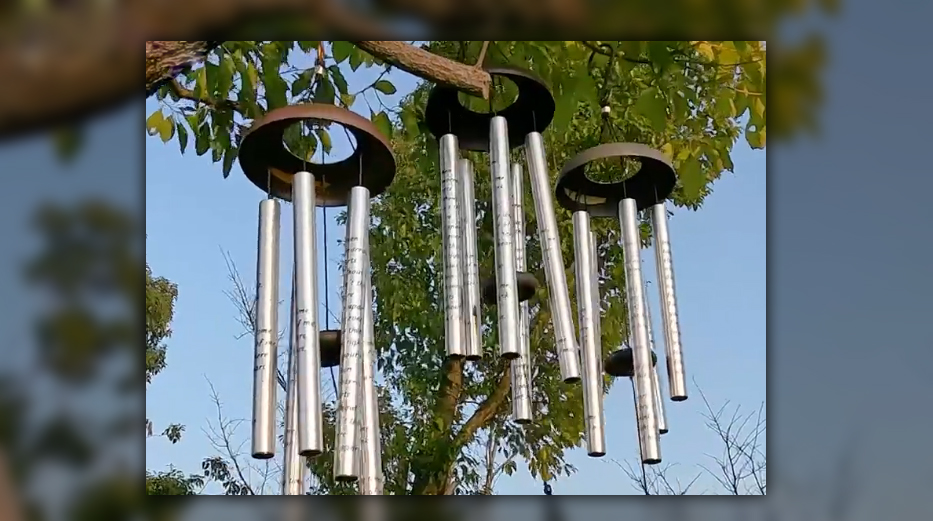 Each of the tubes features a touching poem, "When tomorrow starts without me, don't think we are far apart. For every time you think of me, I'm right here in your heart." These comforting words are UV-printed on each tube, making this an ideal sympathy gift for anyone experiencing grief.
Unlike flowers, wind chimes will last a long time, providing comfort and companionship during difficult times. This Sympathy memorial wind chimes comes in an elegant gift box and is wrapped carefully in protective film.
Sympathy memorial wind chimes Personalized Message
In addition to the wind chime, this gift includes an exquisite sympathy card with the same heartfelt poem on it. The card is blank on the back, allowing you to add your own loving message.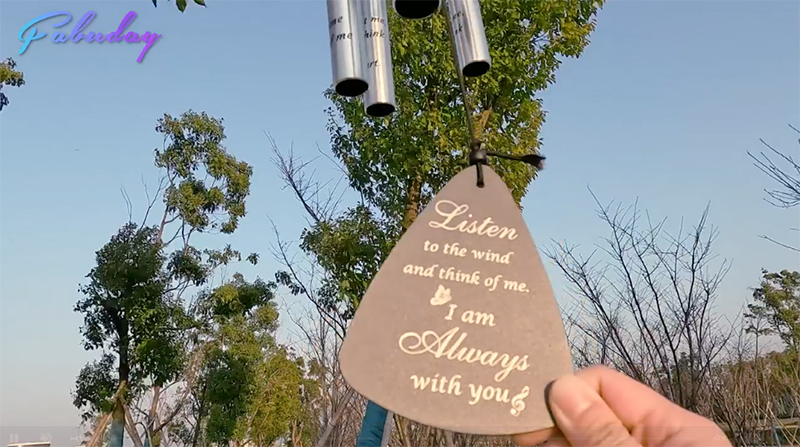 The memorial wind chimes' soothing and pure tone provides a sense of peace and relaxation, easing tension and anxiety while helping to fight over loss and setbacks. It's an appropriate and thoughtful bereavement gift for remembrance, condolence, and funerals.
Crafted from high-quality aluminum, the wind chime is rustproof and will stay bright and beautiful for years to come. The top cap and hook are powder-coated aluminum, making them corrosion-resistant and able to withstand outdoor elements.
At 32 inches long, this memorial wind chimes is not too small or too large, making it the perfect size for any garden, terrace, balcony, porch, patio, or deck. The dense striker on the central string is adjustable to create different tones or a mute mode when necessary.
We are committed to providing excellent customer service and offer a no-risk purchase. If you have any questions or concerns, please let us know, and we will do our best to provide you with a satisfactory solution.