Are you looking to add some greenery to your kitchen or windowsill but don't have enough space? Look no further than Umbra Triflora Indoor Hanging Planter decor! This clever design combines a drapery rod with potted plants, allowing you to display herbs, succulents, and vine plants in your window with ease.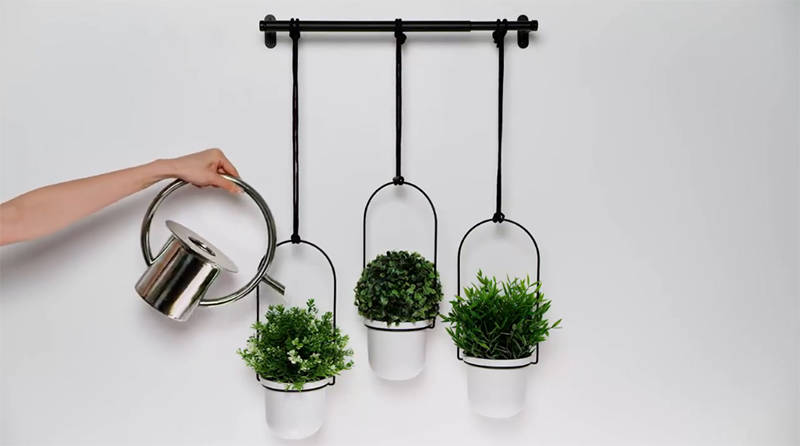 The set of three durable melamine pots can be adjusted along the length of the rope, giving you a customized look. This unique and award-winning design by Dayna Mailach and Chris Snell is perfect for creating your own indoor herb garden.
Umbra Triflora Indoor Hanging Planter Dimentions
With dimensions of 25 L x 43.5 W x 5.75 H inches, Triflora fits a standard 24-inch kitchen window. Add some greenery to your home today!