The VIVOSUN Hydroponic Mylar Grow Tent is designed to keep all light inside, thanks to its high-quality materials. Made of 600D Oxford canvas with a reinforced PE layer and 100%-reflective mylar walls, it effectively blocks light from leaking out, boosting your setup's output efficiency. The upgraded zipper part has a black inner lining that prevents light from entering the tent, creating a lightproof seal environment without the need for additional flaps or tape.
This indoor growing tent is supported by strong metal poles, top bars, and tool-free corner connectors, ensuring it stands sturdy. The top hanging bar can hold up to 150 lbs. each, satisfying your different equipment requirements. The premium 340 g high-density fabric is waterproof, tear-resistant, and double-stitched for great light blockage, while the inside lining is designed with PE material and mylar walls that are safe for your plants.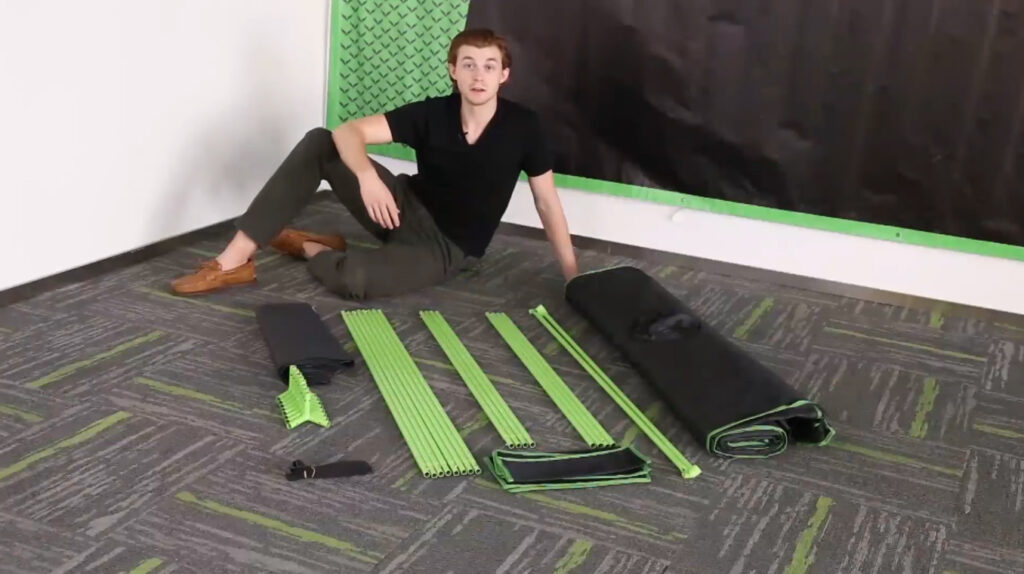 The VIVOSUN Hydroponic Mylar Grow Tent also features a visible window made of transparent plastic, allowing you to check the growth status of your plants at any time. The hook and loop fasteners on the window cover make it easier to open and observe inside, and there is a removable floor tray that is convenient to clean and conserve.
The tent is easy to assemble, even for beginners, with detailed instructions and corner connectors that uphold the tent frame stably without tools. The plant grow tent also offers plenty of openings for setting duct fans, lamps, electrical cords, etc., and has an inner tool organizer to store all your gardening tools based on your needs. It is suitable for different places in your house, such as the domestic garage, balcony, laundry room, closet, and more. Various sizes of grow tents are available to meet your daily demands.
The VIVOSUN Hydroponic Mylar Grow Tent is easy to assemble, check out this installation demo