The latest design of our growing seed starter tray features flexible silicone cells with drain holes, which make it easy to water and transplant your plants. The soft cells cradle your seedlings and gently flex to release them when it's time to transplant them into your outdoor garden. Our system is specially designed to reduce pressure on your seedlings, allowing you to take out the complete root with soil without damaging your plants.
Our YJXFON Seed Starter Tray are made of high-quality plastic and feature an upgraded design. The bottom seedling tray is designed to retain overflow water to prevent leakage, while the transparent dome makes it easy to observe your plants without interrupting the process. The adjustable circular vent in each humidity dome allows you to easily adjust the humidity and temperature to create a humid yet warm environment for your plants to grow faster.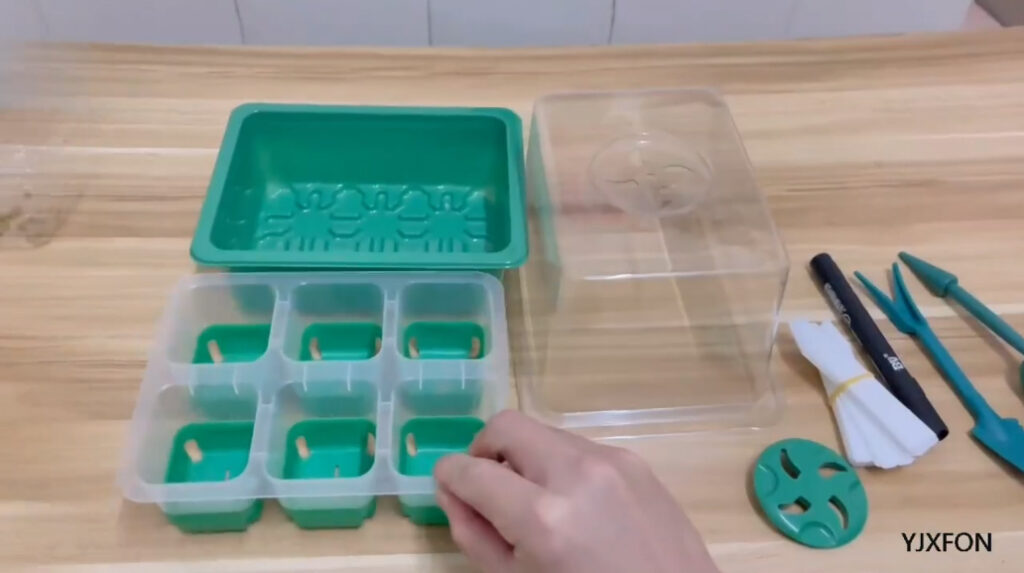 Our seed starter tray kit is stackable and reusable
Making it convenient for centralized management of seeds and improving efficiency. Made of new plastic material, it is firm, economical, and reusable. After transplanting, the seed starter trays are easy to clean and reuse, or you can simply store them for the next growing season.
Each complete seed starter kit includes 5 seed trays with 6 flexible cells with drain holes per tray, 5 humidity domes, 5 air valves, 5 watertight base trays, 20 plastic plant labels, 2 plant tools, and 1 mark pen. The germination trays are perfect for seed starting, seed germination, seedling starting, succulent cuttings, or other plant clone propagation. This is an ideal gift for first-time gardeners.