These plastic indoor planters come in a practical size combo of 6 different sizes – 8 inch, 7 inch, 6.5 inch, 6 inch, 5.5 inch, and 5 inch, making them suitable for most small and medium-sized home or office plants. They are made of durable, recyclable plastic that protects plants and soil, while still feeling lightweight and sturdy in hand thanks to the premium polypropylene material. With thick sidewalls of 4mm, everything stays in place. These planters make the perfect gardening gift for plant lovers, whether it be your mom, dad, sister, or friends.
The intriguing design of YNNICO Indoor Plant Pots
Features a simple modern aesthetic and clean matte finish, making them suitable for any home or office decor without disrupting the ambiance.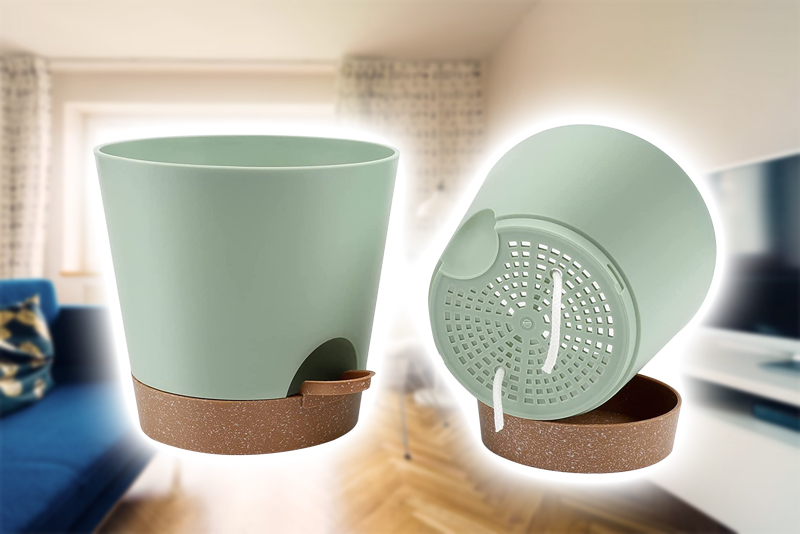 These YNNICO Indoor Plant Pots also come with excellent drainage holes in the bottom, allowing for air circulation and greatly reducing the problem of root rot in a closed environment.
Moreover, they offer a self-watering feature with a big bottom tray to catch all the extra water. If you prefer bottom watering, a string is provided to put at the bottom of the pots. A separate reservoir completely separates the plant growth environment from the water storage environment, ensuring that plants won't flood.