Losing a pet is a difficult experience. However, you can cherish the memories you shared with them by getting this heart-shaped garden stone with a paw print design that can be used as a hangable indoor/outdoor decor.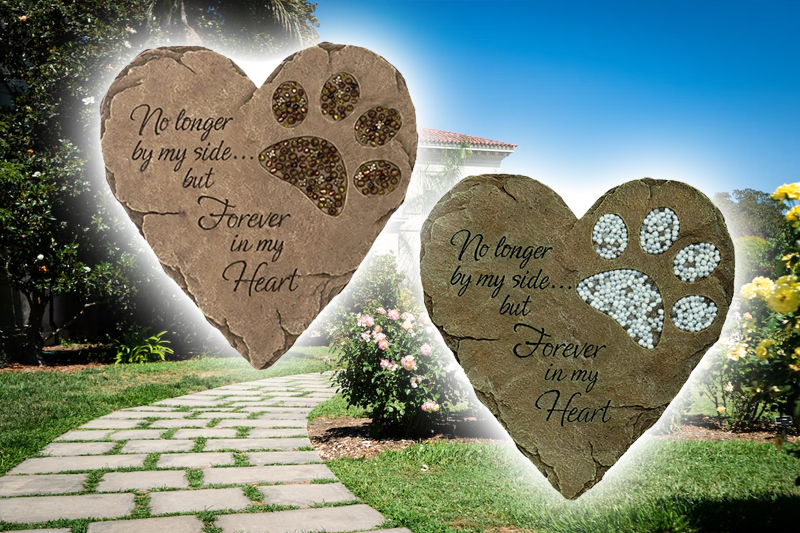 GARDEN STEPPING STONE with special message
The garden stone features a sweet phrase that reads "No longer by my side… but forever in my heart," which expresses your long-lasting love for your pet.
Cast in resin to resemble sandstone, this garden stone fits in perfectly with your other garden decor and stepping stones, if any. Additionally, it comes with a keyhole hanger cast into the back that makes it easy to hang in your home as a reminder of your beloved pet. This Beadwork Garden Stepping Stone Pet Paw Heart Shaped from Carson Home Accents makes a thoughtful gift for friends or family who have lost a pet, and it serves as a sweet reminder of loving memories.