The Gardens Alive 2 Tier Seed Sprouter Kit has transparent trays for monitoring your seedlings and support for up to four extra trays to sprout multiple types of seeds at once.
JUST WATER AND TIME ARE NEEDED, NOT SOIL OR SUNLIGHT.
In a hydroponic system, seeds can germinate up to 20 times more quickly than in soil because to the humidity and ideal circumstances that are provided.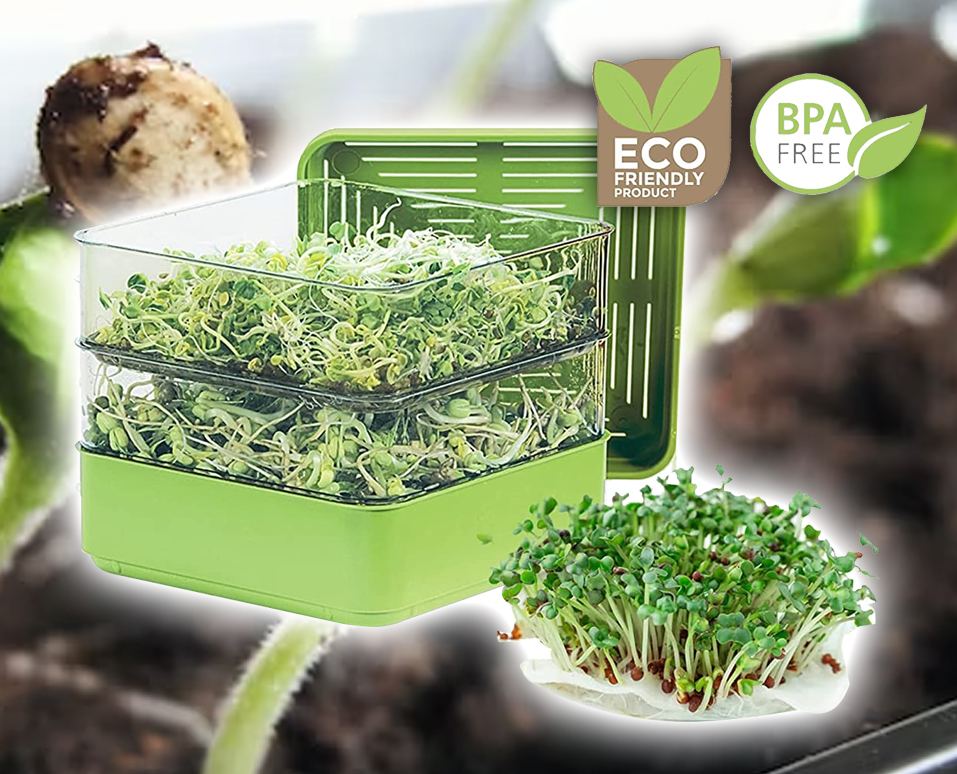 Enjoy freshly grown sprouts with Gardens Alive 2 Tier Seed Sprouter Kit
Enjoy freshly grown organic alfalfa, mung bean, and radish sprouts, as well as broccoli seed or chia seed sprouts, all year round indoors. plant a new crop each week.
Cultivate your own own ready-to-eat crop at home, the office, or the school for a nutritious anytime snack. Homemade microgreens for hot soup, spicy salads, toppings, and grain bowls
Food-grade plastic grow containers that are BPA-free are SIMPLE TO USE ECO-FRIENDLY GROWERS. includes a vented lid and a water-catching bottom portion. Size is 5.5 x 5.5 x 5.25″ tall. The height of each seed sprouting container is 1.5″.