Looking for a solution to grow your favorite plants indoors without a garden or enough space?
Try this indoor LED grow light from HYPERECHON!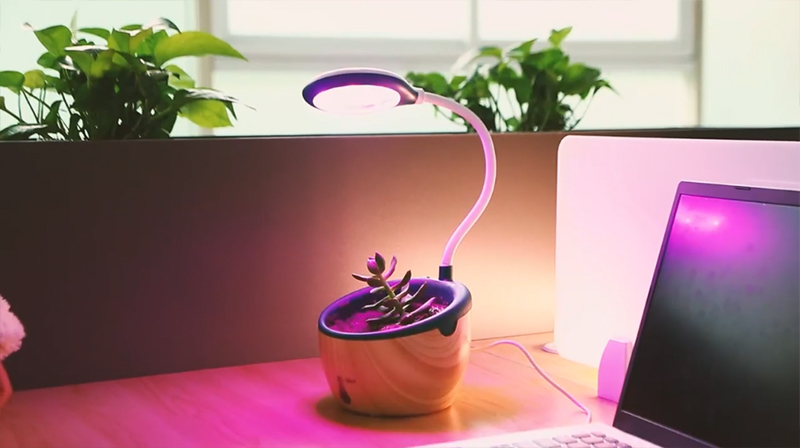 It has a built-in cotton thread water distribution system that guides water to the soil roots, preventing soil from drying out for up to 10 days and saving you time. It's perfect for novice growers and children who love to grow.
The indoor led grow light's height is adjustable, allowing you to easily adjust the lamp head up and down to the appropriate height for your plants. When fully extended, it can cover a significant area and illuminate nearby plants. With three optional color spectrums, this grow light effectively promotes photosynthesis for plants in different growth stages, helping them grow faster and healthier.
HYPERECHO Indoor LED Grow Light with Pot is equipped with a built-in timer, you can choose from three cycle timing settings: 8, 12, or 16 hours on, followed by 16, 12, or 8 hours off. The light will automatically turn on and off at the same time the next day, so you don't have to worry about unplugging or re-plugging it. This integrated planting and lighting system allows you to plant your favorite plants directly in the flowerpot and accurately illuminate them with the LED light. The LED lamp stays cool to the touch, making it safe for children.