This 13.5-Amp Scotts Outdoor Power Tools allows you to penetrate hard-packed soil that is difficult to aerate. This tiller is perfect for all garden sizes and strong enough to start new gardens.
This tiller has a working width of either 11 or 16 inches, depending on how it's configured, and can till to a depth of 8 inches.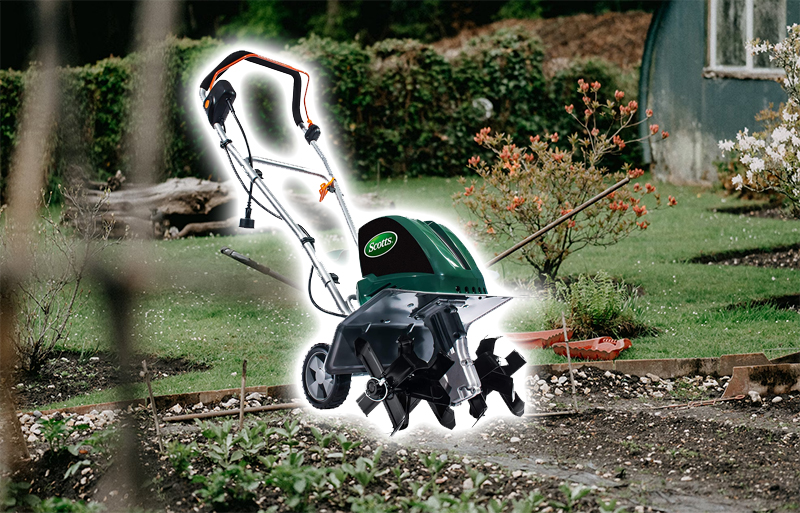 Scotts Outdoor Power Tools TC70135SS is a versatile cultivator with six adjustable tines
This Scotts tiller is great for establishing new gardens or maintaining old gardens. The steel tines allow for adjustable tilling width of 11 inches or 16 inches, making this a great maintenance tiller with the ability to use the tiller to control weeds within your garden.
The Scotts tiller has a soft-grip handle and an attached bail wire switch for the tiller to allow you to find a comfortable place to apply the tiller while operating it. It's a simple-to-use and quick-start tiller, push the start button and pull back on the bail wire switch to get started.
This garden tiller features rear flip-down wheels to make transport and handling more convenient. Fold up the wheels during use to boost tilling depth to this tiller. The framework is constructed of wing nuts, so that no additional tools are required, and this tiller can be broken down for easy storage.