The TS1000 grow light has been upgraded for 2023 with a patented white reflector design that provides a wider reflector range and enhances light intensity for better plant absorption. Its 120° refraction angle covers more area and its actual power is 150 watts, compared to other brand models at only 100 watts. The diodes arrangement is now denser in the middle and sparser on both sides, making the light more uniform across the entire coverage area of 2.5×2.5ft, max coverage 3x3ft. It has over 90% light energy absorption rate and can be used in a MARS HYDRO grow tent, reflective area, or in combination with multiple TS series LED lights for higher intensity and even coverage.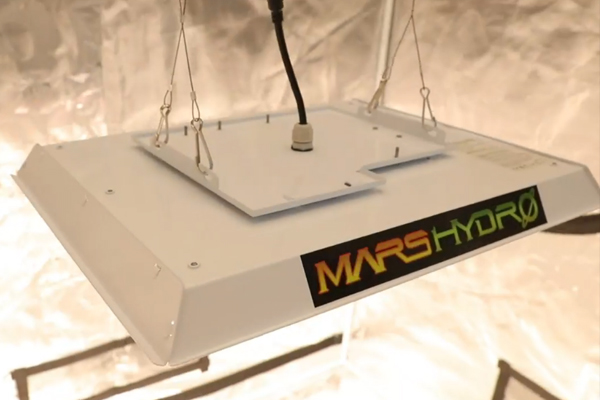 MARS HYDRO TS-1000 Led Grow Light LOW ENERGY CONSUMPTION
With only 150W consumption and 354 LEDs, the TS1000 is designed to provide the highest PAR/LUMEN output while saving up to 50% energy compared to other LED grow lights. It can replace a single-ended 250Watt HPS and assures a 30% more return than the old HPS/MH lights.
The full spectrum LED indoor growing light emits spectra ranging from 730-740nm Red IR, 3200-4200Knm, to 5200-6800Knm, making it best for all stages of plant growth, from seed to flower, and improving yield and crop quality.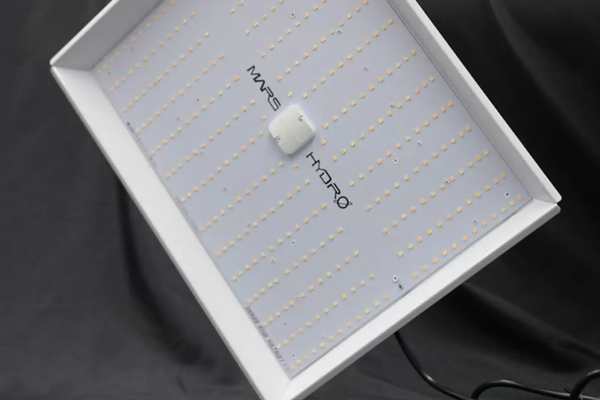 The TS1000 grow light is equipped with an independent dimming button on the external driver, allowing adjustable 0-100% settings adaptation and up to 60 LEDs light daisy-chained in a group. The auto-sensing power supply works on both 120VAC, 240VAC, and 277VAC, making it suitable for large rooms and personal setups.