The Soliompro BF08 Smart Bird Feeder Camera with AI camera allows you to capture and record bird videos automatically as they come to the feeder. You can receive instant notifications on your phone via the Soliompro app, complete with a high-resolution snapshot image. This feeder camera brings birds closer to you, offering an exciting wildlife education for all ages.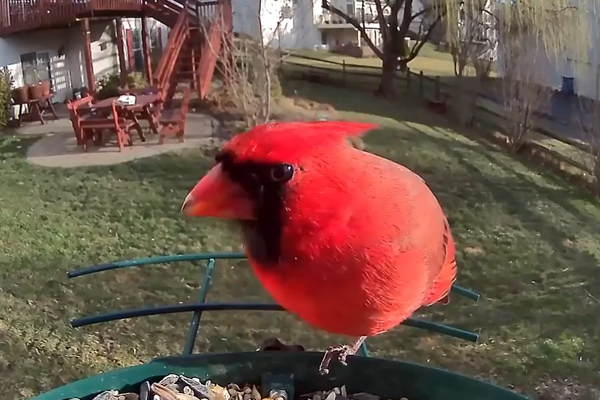 The advanced AI algorithm of the BF08 camera can identify over 10,000 bird species, providing an excellent opportunity to watch and enjoy your favorite birds. You can also use the app to learn more details about the bird species. The feeder camera also features a two-way talk function and the ability to drive away squirrels or other visitors using a siren, spotlight, or a simple command to "go away."
The feeder itself is made of durable metal and features a transparent acrylic container with a large 2.7L capacity. There is no assembly required, and the bird feeder stand is solid enough to accommodate any bird size. Additionally, the feeder is IP65 waterproof and includes drainage tray holes to keep the bird seed dry.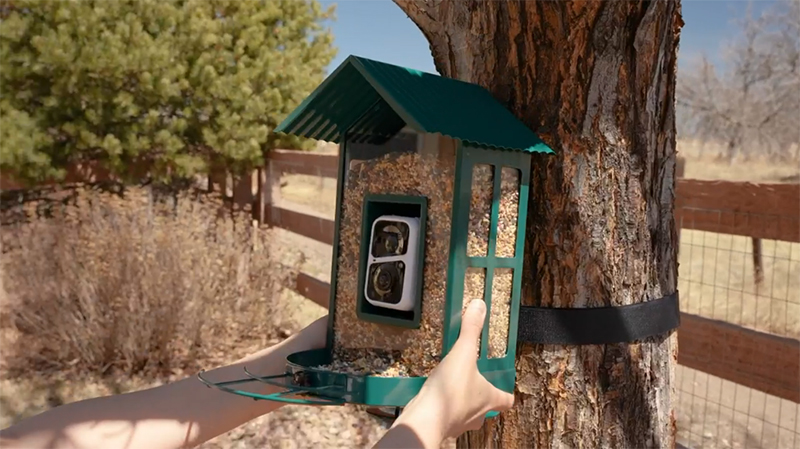 This SOLIOM BF08 Smart Bird Feeder Camera makes an excellent gift
Soliompro offers a lifetime guarantee for the bird feeder camera, which can store bird videos in the cloud for up to 7 days for free. You can extend this period with a subscription or store videos on the free 32G card. This smart bird feeder makes an excellent gift for birding enthusiasts of all ages.
The SOLIOM BF08 Smart Bird Feeder Camera is battery-powered and includes a 5200mAh rechargeable battery and a 5W solar panel for constant charging. The camera's 5dB antenna offers a stable 2.4G Wi-Fi connection, and you no longer need to worry about signal loss or missing out on lovely bird moments. Note that this camera does not support 5G Wi-Fi.