Introducing "The Spirit of Nottingham Woods": Greenman Tree Sculpture
Growing up with fanciful tales of magical forest trees coming to life, British artist Liam Manchester created his own whimsical creature that captures the mystical spirit of the woods. The TY&WJ Greenman Tree Sculpture is made of pliable composite material, this sculpture wraps around your tree to add depth and character to your own personal forest.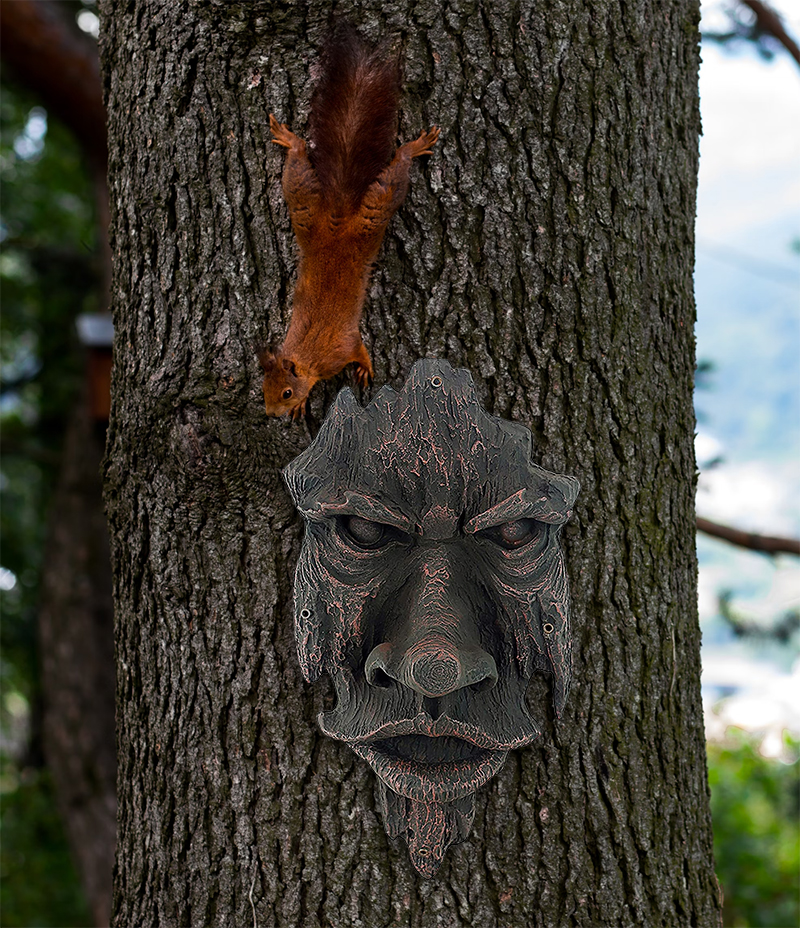 Transform your favorite tree into a three-dimensional masterpiece with our tree sculptures. Designed to add character and depth to any home, garden, or yard, these unique statues are handsomely crafted.
"Old Man of the Trees" features two eyes, a nose, and a mouth/beard that appears to emerge from the bark or wood of the tree, adding a watchful presence to your surroundings.
Made of durable, weather-resistant resin composite material and hand-painted with remarkable details, our old man tree planters are easy to hang using the keyhole brackets located on the back of each piece.
TY&WJ Greenman Tree Sculpture Specifications
Size: 5.11″ W x 2.36″ D x 9.84″ H
Weight: 1 lb.
100% SATISFACTION GUARANTEE We are committed to providing each customer with high-quality products and the best customer service. If you encounter any problems, please do not hesitate to contact our after-sales service team. We will promptly assist you in resolving any issues free of charge.